Groundbreaking Ceremony May 19, 2018
Across the Pond Veterans Park ground breaking ceremony in Iron River, Wisconsin
It's Official! The Across The Pond Veterans Park Groundbreaking Ceremony took place May 19, 2018 – construction of the Memorial will begin soon! Wonderful day, wonderful attendance – we are so proud!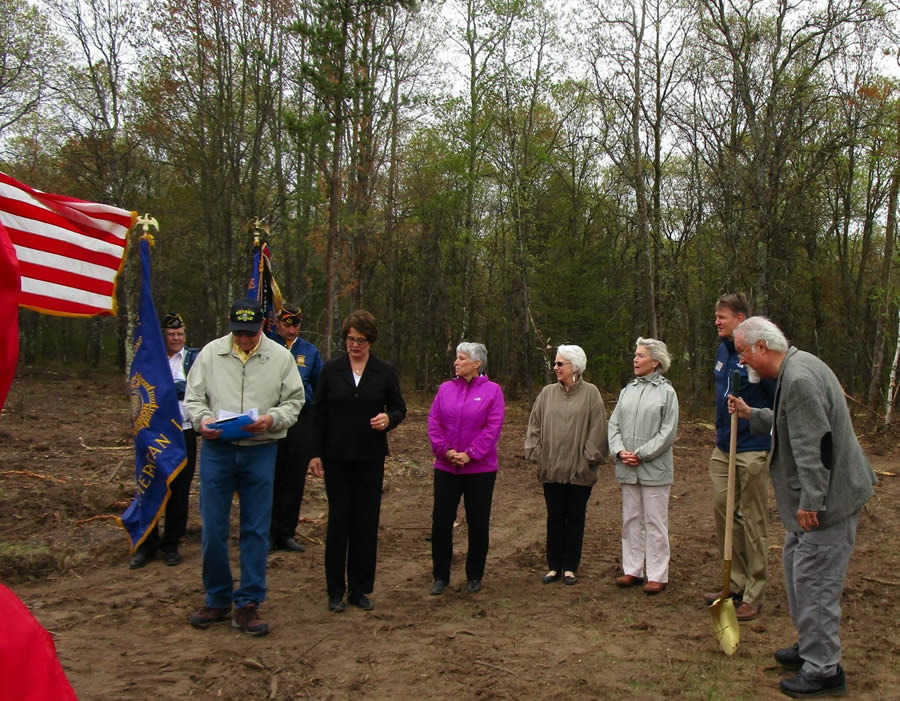 Photo shows the following, L t R:
Rod Abbas, Dan Stephans, Tom Trautt, Dick Rewalt, Geri Dressen – IR Chamber of Commerce, Representative Beth Meyers – Assembly District 74, Bayfield, Senator Janet Bewley – District 25, Ashland, Janet Clark – representative from Senator Ron Johnson's office, the Western District of Wisconsin, Jim Miller – Sean Duffy's staff member, Ray Kangas – Chairman, Across the Pond Veterans Park
Our Board Members!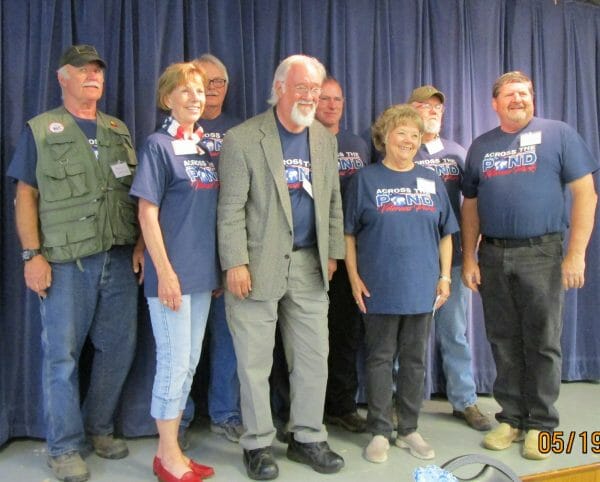 Photo shows the following, L t R:
Gary Frostman, Jane Snilsberg, Rich Wiitala, Ray Kangas, Kevin Johnson, Eileen Bentzen, Larry Frostman, Roger Johnson
Our Welcoming Sign